Number Masking
Phone number Masking- Protect Users Identity
Protect employee and customer anonymity and security while delivering exceptional customer experiences. Number Masking enables direct two-way communications between you and your customer without sharing personal phone numbers or sensitive data.
Talk to sales
Detect and minimize abuse
Protect user identities
Improve customer relationships
Trusted communications
Send and receive calls and text messages without exposing personal phone numbers with temporary local numbers (available in 110+ countries) in time limited sessions. Phone Number Masking builds trust by protecting the privacy of your customers and employees without sacrificing personalized experiences.
Unmatched global coverage
Reach more customers with 120+ optimized points-of-presence and 700+ direct-to-carrier routes​.
Exceptional reliability
Optimal performance with higher successful delivery rates than any leading competitor.
5-star customer service
Premium customer support to strengthen communication, reduce costs, and ensure seamless customer interaction.
Clients who use this product
Number masking in action
Number Masking enables you to create authentic personalized experiences for your customers without sacrificing privacy and security. Telesign makes it easy to connect your customers, agents, and third parties anywhere in the world with time-bound sessions and local numbers in 110+ countries.
Anonymous sessions
Create unlimited two-party anonymous sessions for private, frictionless communications.
Geo-matching
Geo-match phone numbers to masked numbers to increase communication engagement.
Multi-channel
Choose the right channels for your interactions including SMS only, Voice only, or SMS and Voice sessions.
Session management
Manage sessions yourself with Telesign's SMS and voice APIs, or allow Telesign to manage the sessions for you.
Manage communications
Time limit your connections by setting a session expiration timer and easily manage expired session calls and messages.
Compliance and onboarding support
Mitigate Telephone Consumer Protection Act (TCPA) risks and maintain worldwide content compliance with our regulatory and compliance assistance.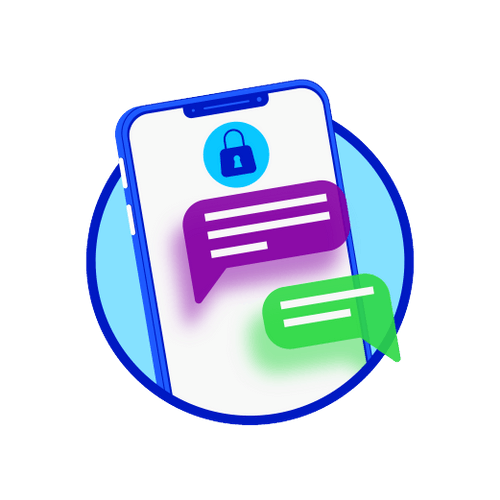 On-demand communications
Protect your delivery couriers, ride-hailing drivers, and field service agents without sacrificing personal communications. Connect two parties instantly and safely with temporary anonymous numbers to facilitate time-sensitive communications in real-time.
Better customer relationships
Enable both parties to send and receive messages or voice calls without disclosing personal contact information. Build trust and safeguard user information while preventing off-platform interactions to ensure compliance and protect your business.
Make safe social connections
Safely connect users on your social networking or dating platform by protecting their personal phone numbers. Prevent unwanted communications and keep both parties' privacy secure.