Telesign for Retail and E-Commerce
A great customer experience never goes out of style
Trust is your biggest asset. It's the most important factor for who your customers choose to do business with. Telesign helps you build and maintain a trusted experience with your customers at every stage of their journey.
Talk to sales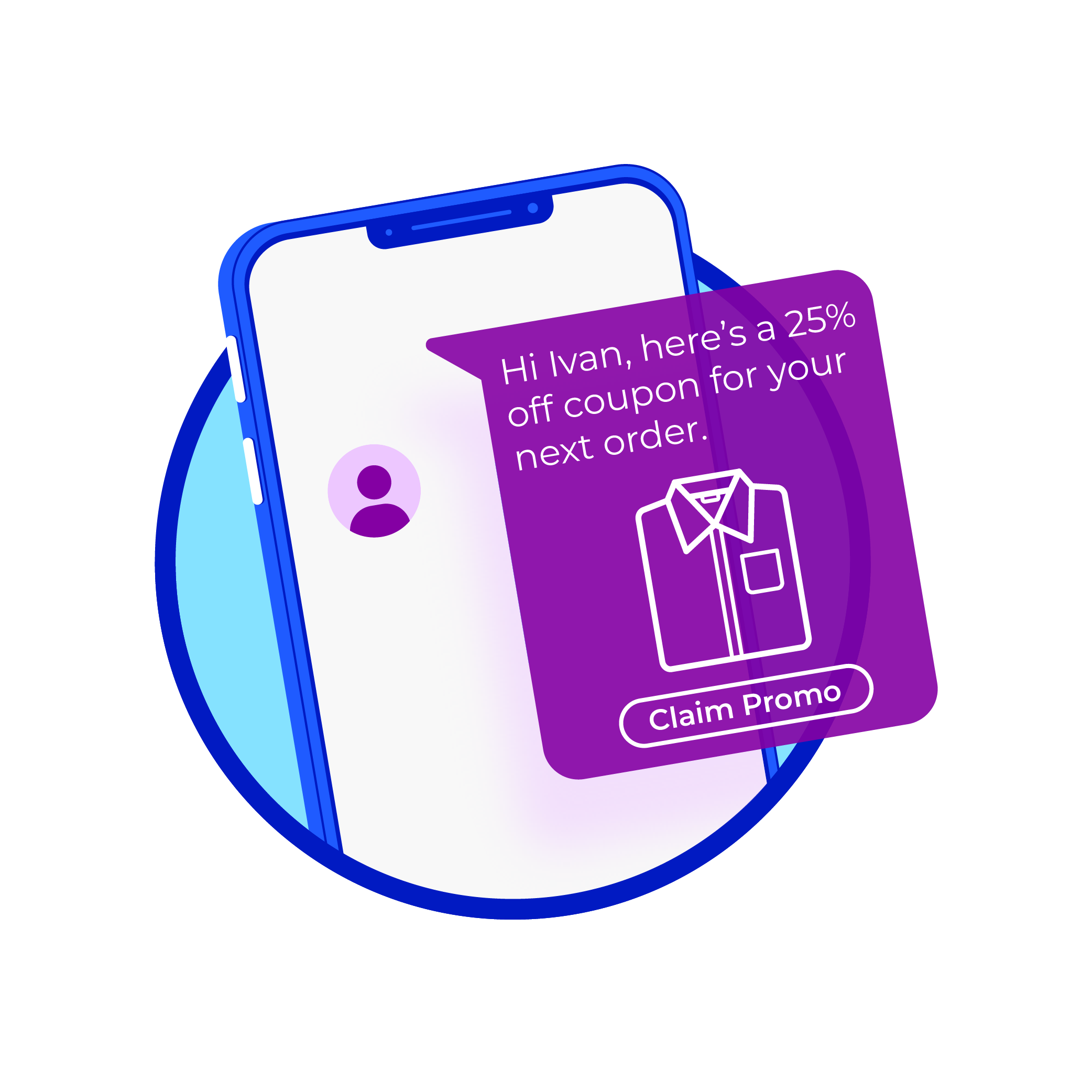 ONBOARDING WORKFLOWS
Clip coupon abusers at sign-up
Identify signals of promotion fraud and stop it in its tracks. Save time, money, and resources to fast-track legitimate users and block high-risk users within milliseconds. Layer real-time digital identity and behavioral risk signals into new account and sign-up workflows. Detect fake accounts and prevent synthetic identities from causing harm. 
ACCOUNT INTEGRITY
Transaction declined: Protect your customers and your bottom line
Protect your customers with multifactor authentication (MFA) and flexible possession checks. Send secure OTPs across SMS, voice, WhatsApp, or Viber. Stop chargeback fraud before it starts and ensure you're selling to a real person.
OMNICHANNEL EXPERIENCES
Money talks—and so do your customers
Send personalized order confirmations, delivery updates, in-stock alerts, and more across every channel, anywhere in the world. Build flexible, interactive, and global experiences into your web and mobile applications. Deliver personalized care that builds long-lasting relationships.