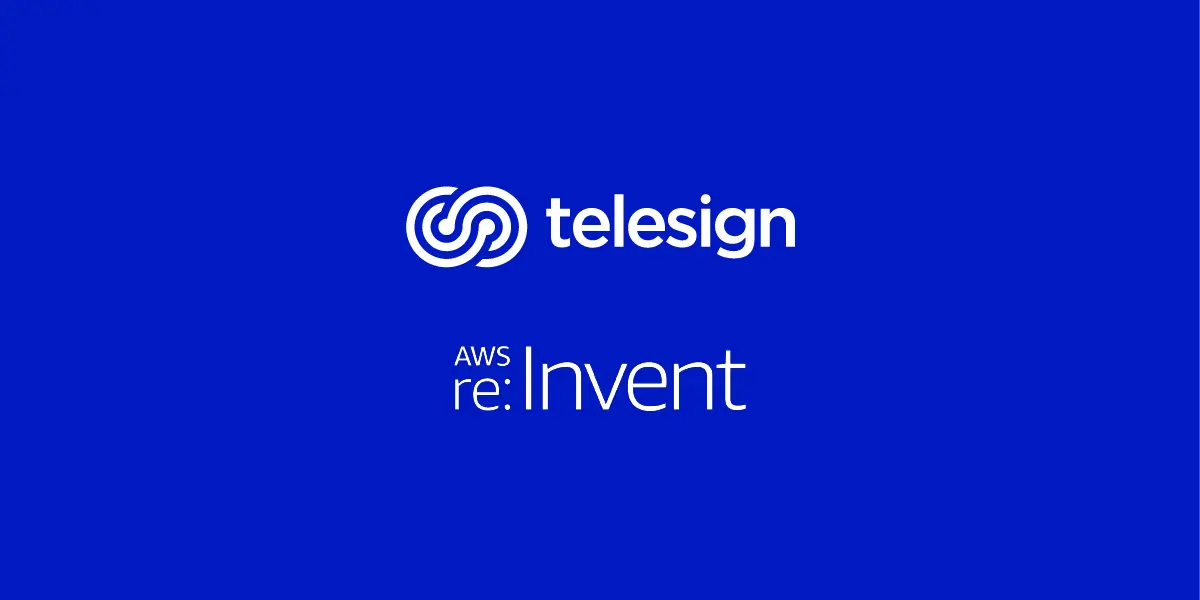 LOS ANGELES – November 28, 2022 – Telesign, the leading provider of customer identity and engagement solutions, will be participating in the Women's Executive Lunch Panel at AWS re:Invent 2022 in Las Vegas. The panel, "Leading with Connection at the Forefront During Uncertain Macro and Micro Economic Times," is sponsored by the AWS West Women's Cohort, a group of female AWS leaders passionate about supporting, elevating and connecting with other leaders. Hear from Telesign's Head of Product Intelligence Shelby Tallent, AWS Director of Solutions Architecture Olga Krasovski, and AWS Worldwide Head of EPIC Leadership Rich Hua, about how purposeful leadership can help navigate market changes. The event will also feature breakout discussion groups with executive peers on what it means to lead through connection, purpose and empathy.
Where: Smith & Wollensky Restaurant, in the private 49th Street room (located inside the Canals at The Venetian, 3377 South Las Vegas Boulevard, Las Vegas, NV)
When: Tuesday, November 29th, 2022, at 2:00 p.m. to 3:00 p.m. PST
For Media/Industry Analyst Inquiries: Contact Lauren Ward at [email protected] or the Telesign News Bureau at [email protected].
For more information, visit: https://www.telesign.com/
About Telesign
Telesign provides continuous trust to leading global enterprises by connecting, protecting, and defending their digital identities. Telesign verifies over five billion unique phone numbers a month, representing half of the world's mobile users, and provides critical insight into the remaining billions. The company's powerful AI and extensive data science deliver identity with a unique combination of speed, accuracy, and global reach. Telesign solutions prevent fraud, secure communications, and enable the digital economy by allowing companies and customers to engage with confidence. Learn more at www.www.telesign.com and follow us on Twitter at @Telesign.
# # #
Media Contacts
Lauren Ward, Senior Manager of PR
Telesign
[email protected]
+1 310-227-9801